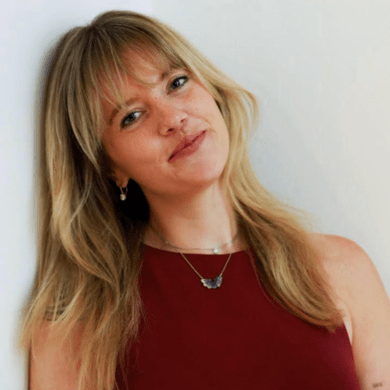 Nancy Moyers, LMSW
Lead Recovery Specialist (NY)
Nancy Moyers is a therapist and lead recovery specialist based in New York. She earned her LMSW from Columbia University in May 2023. Prior to graduating and joining the EDRS team, Nancy gained valuable experience across a spectrum of eating disorder settings. Her
background spans from inpatient and hospital units to outpatient care and group practice.
Nancy mainly utilizes DBT and CBT-informed practice when working with clients. She also draws motivation and experience in helping individuals struggling with substance use issues. Nancy strongly recognizes the intricate interplay between eating disorders and substance use, emphasizing the crucial importance of seeking out care for both, and specializes in those experiencing both struggles.
Guided by a profound belief in the potential for recovery in every client, Nancy acknowledges that the path to recovery can look different! Central to Nancy's philosophy is the recognition that connection and dismantling barriers of shame are fundamental to finding stable recovery. Collaboratively, Nancy and her clients navigate this journey working towards achieving these goals together. Within the therapeutic space, Nancy creates warmth, compassion, understanding, and intentionality. This environment offers clients the safe and supportive space they need to engage in meaningful processing and healing.