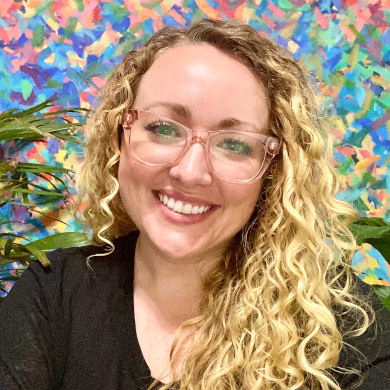 Rachel Boelter, MA, LCAT, RDT
Rachel Boelter, MA, LCAT, RDT is a licensed therapist, registered drama therapist, and artistic director. Rachel received her master's degree from New York University in Drama Therapy and has since worked on inpatient psychiatric units, for intensive outpatient therapy programs, and individually providing psychotherapy, 1:1 creative arts therapy, and meal support services. She has specialized in working with adolescents and young adults, individuals living with difference, and individuals recovering from eating disorders, mood disorders, anxiety, family-of-origin wounds, and sexual assault.
As a licensed creative arts therapist and former musical theatre performer, Rachel utilizes music, dance, poetry, meditation, and art in addition to drama therapy techniques when called for in her sessions. Rachel is also trained in DBT, CBT and somatic based skills work. Rachel centers her practice around the use of compassion, play, relationship, honesty, humor and creativity.