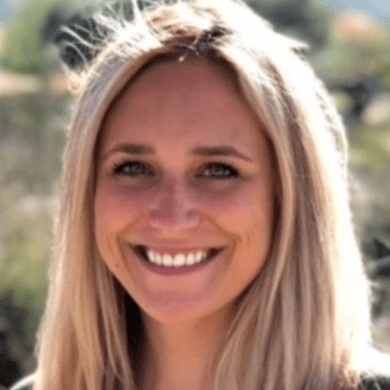 Angela Fish, RD
Nutrition Supervisor (NY & FL)
Angela Fish is an experienced registered dietitian with over 10 years of experience working with individuals recovering from eating disorders at all levels of care. She graduated with her Bachelor of Science Nutrition and Dietetics from Syracuse University and a Master of Science in Nutrition from Arizona State University. She completed her dietetic internship at the Medical University of South Carolina in Charleston. Prior to starting with EDRS she worked to establish an inpatient eating disorder unit at Rady Children's Hospital-San Diego and later as the Clinical Nutrition Manager at UCSD Eating Disorder Center for Treatment and Research.
Angela has a special interest in the pediatric and adolescent eating disorder population and loves to work with families to support their child during treatment. She works within the philosophy that all foods fit and all bodies are good bodies. She hopes to help her client and clients' families resist diet culture and improve their relationship with food through nutrition education and individualized and compassionate treatment plans.
Angela is currently working on her Certified Eating Disorder Specialist certification through the International Association for Eating Disorder Specialists. She is currently a member of the International Federation of Eating Disorder Dietitians.