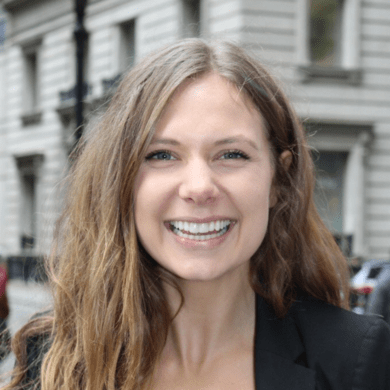 Emma Curtis
Lead Recovery Specialist (NY)
Emma Curtis is an Eating Disorder Recovery Specialist whose warmth and empathy are the cornerstones of her approach to behavioral health. Emma earned her Masters in Counseling Psychology from the University of San Francisco, where she studied Marriage and Family Therapy allowing her to see client growth as a process that happens through interpersonal relationships and understanding family history. Her professional journey took her to Evolve Treatment Centers, where she provided invaluable support to adolescents battling substance abuse and severe mental illness. At Field Trip Health, Emma's skillful facilitation of Ketamine Assisted Psychotherapy and leadership in mindfulness integration groups showcased her versatility.
Emma's commitment to her work is deeply rooted in her personal experience. Having triumphed over her own eating disorder, she is resolute in helping others on their paths to recovery. Emma's advocacy for the Anti-Diet approach, and the Health at Every Size movement underscores her holistic perspective, devoid of judgment. Emma has found great healing in embracing pleasure and trusting her intuition to restore her relationship with food, and uses this experience as guidance for her work with clients.
In her therapeutic practice, Emma's style is grounded in person-centered and mindfulness-based principles. Her proficiency in parts work, DBT, and value-based goal setting empowers clients to embrace authenticity and purpose. With her kind and gentle demeanor, Emma cultivates an environment of transparency and honesty, fostering self-compassion and a nonjudgmental mindset. Emma is a guide who will not only accompany you on your journey of recovery but also empower you to transform and flourish.