Practice Self Care Everyday
It is easy in the busyness of life to dismiss self-care as something you "don't have time for," but in fact we all have innumerable opportunities to practice self care every day. It does not even require carving out time – you can choose the self-caring option whenever you eat, engage with others, face challenges that arise in the day, etc. You can always pause, take several deep breaths, offer gratitude, and listen to what your body and heart are asking for.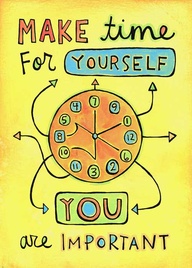 Self-care starts with self-awareness. There are many practices that can help you attune to your distinct needs that will help you determine what acts of care best suit you. Self-care looks different for everyone – there is no "right way" to practice it. And it is a practice, not something that can be perfected. It evolves and changes over time.
Use this worksheet to explore what self-care means to you, how it shows up in your life currently, and what changes you would like to make going forward. Remember: the best self-care practices are those which respond compassionately to your unique needs and desires. Be patient, forgiving, committed, and creative as you assess what self-care looks like for you!
1.     How do I care for my physical needs on a regular basis? (e.g. what/when/how often do I eat/drink/move/rest?)
2.    How do I care for my emotional and mental needs on a regular basis? (e.g. going to therapy, journaling, reading, making art, meditating, doing pleasure activities, socializing, engaging in spiritual practice)
3.    What are one to three acts of care would I like to do more often? Why? (Make sure your chosen acts of care are not things you or someone else things you "should" or "have to" do, but things you want to do, that you see as beneficial.)
4.    What are three obstacles that might get in my way?
5.    What support can I set in place to overcome the obstacles that make it challenging to do this activity? Who can I ask to help hold me accountable, or perhaps to try the activity with me?
—-
Blog post written by Annie Robinson, Narrative Coaching Specialist at Eating Disorder Recovery Specialists.