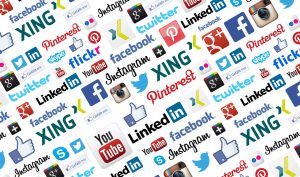 Social media is a tricky, multi-faceted phenomenon of our time that can do both harm and good. But while there are many Instagram feeds, Facebook posts, and blogs that may trigger individuals in recovery from an eating disorder by promoting unhealthy mindset and behaviors, social media can support recovery by being a force of inspiration.
On Saturday, February 27, 2016, in honor of National Eating Disorders Awareness Week, the Institute for Contemporary Psychotherapy and the Center for the Study of Anorexia and Bulimia hosted a panel on "How Social Media Can Support Recovery."
Panelists included:
Jessica Raymond, founder of Recovery Warriors, a multimedia hub that provides tools and support for recovery through a mobile app, online magazine, podcast, and treatment directory.
Nicole Groman, an NYC-based registered dietitian in recovery from disordered eating who blogs about her experiences on The Hungry Clementine.
Lindsey Hall, a book publicist and eating disorder recovery writer who runs the blog I Haven't Shaved in Six Weeks.
Jacob Pine, a clinical social worker in private practice in NYC who works at CSAB and became interested in people's relationships with food through his former career as a chef in NYC and the Hamptons.
Nikki Rollo, an eating disorder clinician who works at Reasons Eating Disorder Center in California.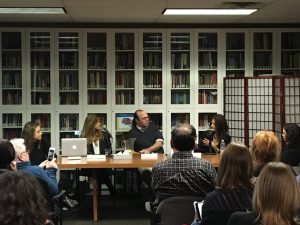 One of the most interesting topics discussed concerned how social media offers an antidote to one of the most concerning hallmarks of an eating disorder: secrecy. For some, sharing their recovery experiences through social media—both the victories and the challenges—offers a path to freedom by dissolving shame through exposure to the truth.
On the Road to Recovered, a podcast I launched in summer 2015, is another example of social media being used to promote recovery. It offers a platform for men and women at a range of stages along their road away from an eating disorder towards a life in the land of recovered to speak their truth, whether under their own name or anonymously. In addition to the healing many of the speakers experience in telling their stories, listeners—be they individuals struggling with eating themselves who feel less alone by hearing a story they resonate with, or a family member who previously could not understand what their loved one was going through—also reap benefits.
Certainly, sharing your story on social media is not going to feel right for everyone. You must ultimately make the decision that feels best for who you are and where you are on your journey. But it is powerful to consider the positive possibilities of telling your truth on such a platform. And at the very least, it is a fertile ground for finding role models, companions, and resources to propel your recovery forward.
Blog post written by Annie Robinson, Narrative Coaching Specialist at Eating Disorder Recovery Specialists.